OnlineBusiness.com Recommends WordPress as Business Owners' Preferred Choice for Building a Website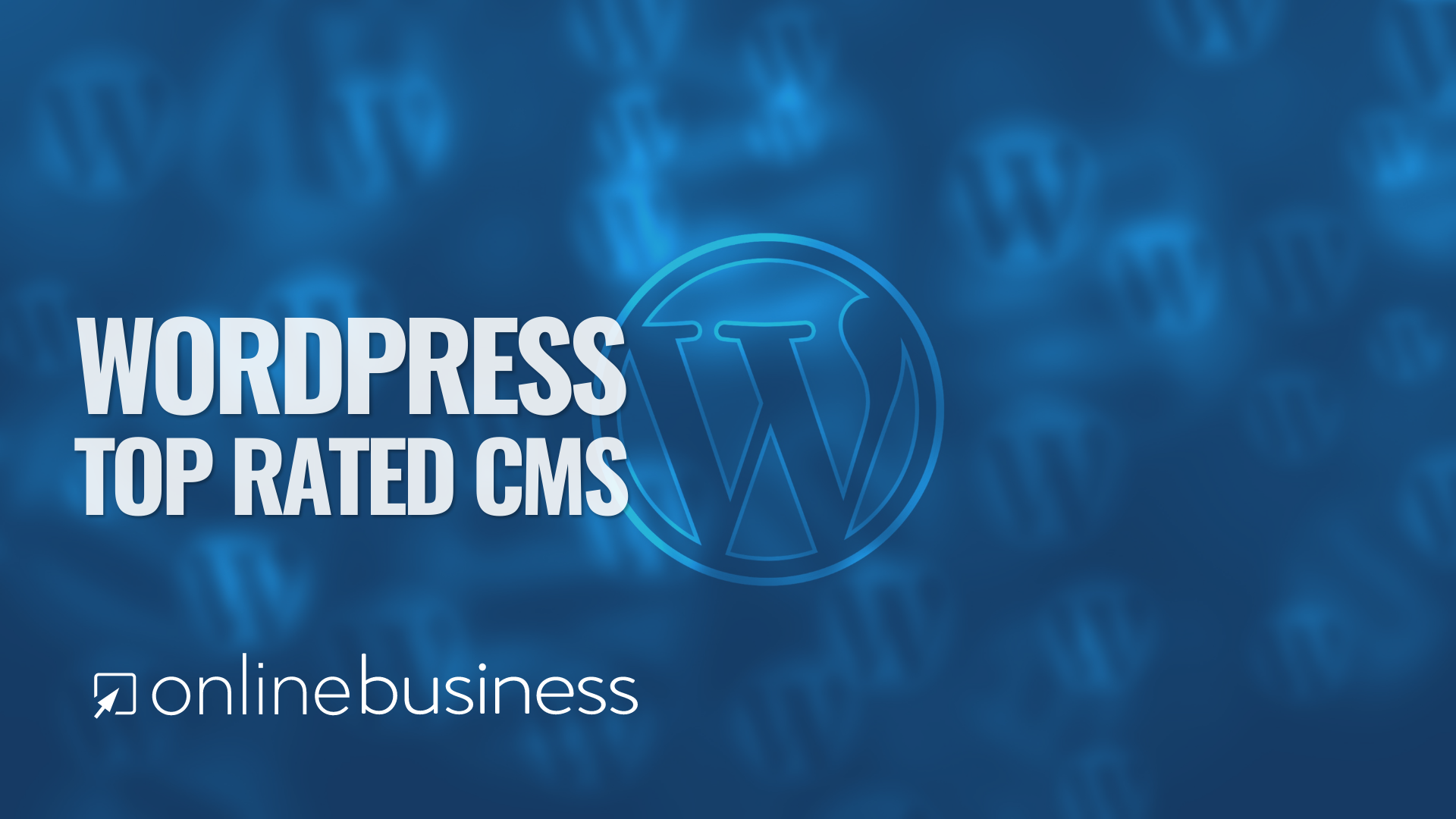 New York, NY- OnlineBusiness.com, a resource for those looking to start or grow an online business, continues to educate its readers on topics such as "What is a Startup Site" and how to set up a website for a business. Recently, they rated and recommended WordPress as the preferred CMS for anyone looking to build a new website.
WordPress is used by 43.3% of all websites on the Internet and has a 65.3% market share of all content management systems (CMS), according to W3techs.com. The CMS continues to be the top choice among website owners creating a new website and OnlineBusiness.com sees no slowing down in this trend. WordPress is diverse in its capabilities and suitable for creating many types of websites such as a blog, e-commerce, lead generation and others due to its features, community support, available customization and its zero cost.
"We have a mantra here at OnlineBusiness.com and that's work smarter, not harder. And WordPress is the smarter option that ticks a lot of boxes for our client website needs," said Michael Santiago , founder of OnlineBusiness.com.
"It's very user-friendly and offers many different plugins and themes that allow us to respond quickly and easily to our customers' needs," continued Santiago.
There are many advantages to using WordPress:
He is very adaptable and flexible. Although WordPress started primarily for online blogging and as a publishing platform, it has evolved to meet the changing needs of millions of businesses. WordPress allows premium and basic plugins, a variety of themes and adapts to all the needs of a business.

There is probably a plugin for 'it'. WordPress has thousands of plugins that extend the capabilities of a website. From easy SEO tracking to building an e-commerce site, there's probably a plugin for almost anything one is looking for.

It's friendly. WordPress is easy to install and use even for beginners who have no programming experience. Its use does not require any special technical skills.
Since WordPress offers many advantages over other CMS solutions, it continues to be the leading CMS for website owners, especially beginners. WordPress is a free open source platform, so site owners only need to pay for a domain and hosting.
For those looking for sites developed using WordPress, OnlineBusiness.com offers starter sites that have been configured for "out of the box" use. And these sites are set up with best practices, using all the essential plugins needed to have a solid foundation for one's website, including good on-page SEO and site structure.
To learn more about OnlineBusiness.com Startup Sites, please visit https://www.onlinebusiness.com.
About OnlineBusiness.com
OnlineBusiness.com is a digital marketplace for premium domains and starter sites. They specialize in assisting their clients in acquiring the best domain name to increase credibility and brand power. Currently, they list over 3,500 domain names with a combined valuation of over $5 million. They aim to be the best website to buy a business online.
Contact details
OnlineBusiness.com Media Team
[email protected]
Media Contact
Company Name: OnlineBusiness.com
Contact: Media Relations
E-mail: Send an email
Call: 888-610-1020
Address:24 W Railroad Ave.
City: Tenafly
State: New Jersey
Country: United States
Website: https://www.onlinebusiness.com